We all put our best foot forward during the first few months of our relationships. We wear the best clothes and make sure we look Snapchat-ready at all times. Forgetting the mandatory "Good morning Sunshine! :)" and "Goodnight. :*" texts seem like a good enough reason for a discord between lovers. Cut to five months later. You are suddenly busy with your studies or a new job that you don't get enough time to spend with your significant other. You are past all the formalities of constantly trying to impress each other and don't even care if you see each other in pyjamas. But once in a while, the lovebirds need to be set free from their tiny PG/hostel rooms and set free to soar with romance. That's when restaurants in Bangalore come to your aid.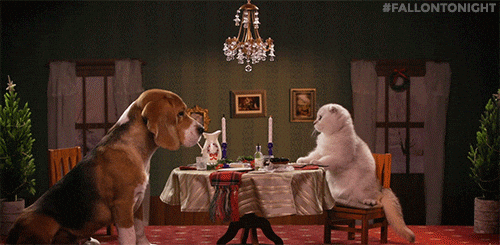 But, many restaurants are unbelievably and exorbitantly priced. Does no one have empathy for people like us who love being in love but cannot afford to be in love? Expensive restaurant dinners look highly impressive at first but are honest, your budget cannot sustain it. Even if you spend lunchtime pecking food from other's lunch or just say "I am not really hungry today", it is not enough. So here we are, to your rescue with a list of the budget but romantic places in Bangalore to have that date you need to (Other cities, don't worry; we'll come to your help soon).
Tibetan Mother's Kitchen
Your mother may not be aware of what her beloved child is up to and you don't have to worry. Your mom will never find out you had plates full of spicy thukpa and tasty crispy honey chicken. Your secret is safe in the skilled hands of a Tibetan Mother.
Where: 7th Block, Koramangala
Cost: Rs. 500 for two people
A Hole Lotta Love
This cafe has filling food and cosy ambience. It's quite popular, so make sure you arrive early for dinner to get the table of your choice. A thick milkshake and a lot of bacon, your partner is happy again.
Where: 5th Block, Koramangala
Cost: Rs. 700 for two people
Truffles
The All American Lamb Burger here might temporarily make you forget that you here to spend time with your love and not hog away to glory. If you add a good cheesecake to the lip-smacking dinner, you win at being the best boyfriend (or girlfriend).
Where: 5th Block Koramangala
Cost: Rs. 800 for two people
Stoner
Image source: stonerindia.com
If you are a couple who take fun to new "heights", then you might end up here for a variety of dessert serving and they have many. Caramel custard with figs or Tipsy brownie? You don't have to choose among them because everything is well within your budget. Even the butter chicken pizzas.
Where: Indiranagar
Cost: Rs. 550 for two people
Empire Restaurant
This for the quick date you hadn't planned for. You can find an outlet nearby and save yourself the trouble of doing rounds of Bangalore traffic, trying to find the answer to "where shall we eat?". The heavy portions here will not disappoint you.
Where: Across the city
Cost: Rs. 600 for two people
Onesta
When your 'bae' wants pizzas and a lot of them, ask no question and drive to Onesta. Keep the pizzas coming and don't worry about your the cost. This is a vegetarian outlet so for your religious partner, Tuesdays and Thursdays should not be an issue.
Where: Indiranagar (other branches available)
Cost: Rs. 600 for two
Smally's Resto Cafe
You can have a hearty Italian dinner for the price you can afford. But if you are all about burgers, then you have too many options to choose from the menu here.
Where: 5th Block Koramangala
Cost: Rs. 850 for two
Meghna Foods
One word: BIRIYANI. If you are shameless biriyani hoggers and proud of it, then get here and show them how it's done!
Where: Across the city
Cost: Rs. 600 for two people
Corner house
A romantic date needs a sweet ending for sure. Treat your partner to some rich and creamy desserts here because you love them.
Where: Across the city
Cost: Rs. 250 for two people
If all of this is still way out of your budget, then you can always go to Agarwal Bhavan and be content with pani puris and chaats and pray to god for a better paying job.
Facebook Comments