Is alcohol your true soulmate that makes you funnier, smarter and a better dancer? Till you watch that video and you decide to have a talk with said soul mate… Nevertheless, with all of your affinity for alcohol which is stronger than a carbon bond, convert all that "O positive" blood in your body to "Old Monk positive" and have a rad time. Here is a list of 5 pubs in Bangalore where you can go have your fill without burning a hole in your pocket.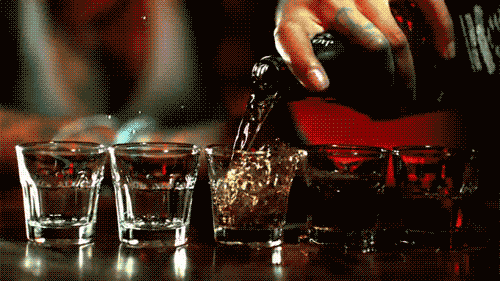 With its craft beer bars to rooftop lounges and local addas, Bangalore has long since earned the title of Pub City. As the end of the month looms closer and you are delirious with the fear of not being able to drink (face it, most Bangaloreans are), we bring to you some of the cheapest drinking joints and best offers in the city. Now go on, bring out your inner Captain Jack Sparrow with his woozy demeanour! Run along, hit these joints and make 'pour' decisions and all of that ethanol starts to hit you.
Chin Lung Bar and Restaurant
It takes you quite a search to find this place but when you do, we promise that you won't be disappointed. The rooftop ambience is only made so much better with some of their spicy chilli chicken which hardly costs anything. So, drink to your heart's content and eat a feast of their delicious preparations. We, suggest that you stick to their spicy starters guaranteed to have steam gushing from your ears to complement some of their cheap alcohol which is served at MRP.
Where: Residency Road, Richmond Town
Cost: Rs. 850 for two people
Guru Palace
Those who cannot compromise on the quantity of beer for lack of deep pockets should head to Guru Palace to chug on their huge 650 ml bottles of beer which can be savoured along with some delicious biriyani. End your chugging sessions with lesser guilt for being easy on your pockets.
Where: Hulimavu, Bannerghatta Road
Cost: Rs. 850 for two people
Pindi Bangalore
Start off with a hogging session and take advantage of their exciting buffets as you go through all those bottles of beer. The entrancing rooftop ambience with the hanging plants, their delicious Shahi Paneer and of course, their cheap alcohol will have you traversing the curraaazyyy traffic for a fun experience with your homies.
Where: Sector 6, HSR Layout
Cost: Rs. 1000 for two people
The Workshop Cafe
As their name suggests, this is a quiet place for people to work while enjoying a bottle of chilled beer. Also, where else would you get five Kingfisher pints for just 525 bucks or a bottle of Bira for 170 bucks. Savour some of their delicious finger food and let the fun begin.
Where: HAL 2nd stage, Indiranagar
Cost: Rs. 1100 for two people
Tipsy Bull- The Bar Exchange
Bangaloreans! It's time for you to revel as finally the growing concept of a bar exchange has been brought to the garden city by Tipsy Bull. Download the app and watch as the prices of alcohol soar and fall and buy the one that is easy on your pocket. Drink to glory and eat some of their delicious barbecued chicken and lose yourself to the beat of the loud music. Just be careful and shrewd while guessing the prices and all will be good!
Where: 100 feet road, Indiranagar
Cost: Rs. 1200 for two
Author : Siri Kaliparambil
Facebook Comments